Pierce County is nothing if not an active place to live. Every season there are new and thrilling ways to experience the local businesses, arts, and scenery that make Pierce County such a fantastic place to call home. Here are some of the best events planned for Pierce County this Spring.
Catch Me If You Can: The Musical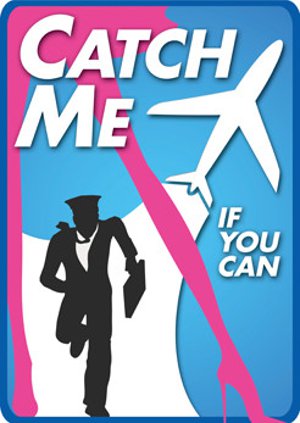 Date: Friday, April 6th - Sunday, April 29th, 2018
Time: 2:00 PM (on Saturdays & Sundays) and 7:30 PM (on Fridays & Saturdays)
Location: Tacoma Musical Playhouse (7116 6th Ave, Tacoma, WA 98406)
Everyone saw the smash-hit movie starring Leonardo DiCaprio. Now you can experience Catch Me If You Can live, in the musical version! Like the film, this "high-flying musical comedy" is based on the true story of a man who cons his way to fame and fortune. If you are looking for a good laugh and a fun night on the town, this is a show you can't miss!
Some performance dates are already sold out, so order your tickets before it's too late by clicking here.
---
Ling Cod Fishing Derby
Date: Saturday, May 12th, 2018
Time: 5:00 AM - 2:00 PM
Location: Point Defiance Marina (5912 N Waterfront Dr., Tacoma, WA 98407)
A fun event for fishers and foodies alike, the 10th annual Ling Cod Fishing Derby is a great way to kick off the region's bottom fishing season. Anglers who catch this tasty fish will also have the chance to win cash or other prizes.
Learn more about the Ling Cod Fishing Derby (including rules and registration) and other upcoming events at the Point Defiance Marina by clicking here.
---
Queen Victoria's Birthday
Date: Saturday, May 19th, 2018
Time: 11:00 AM - 5:00 PM
Location: Fort Nisqually Living History Museum (5400 N Pearl St, Tacoma, WA 98407)
Step back into Victorian times by reliving a festive celebration from the 19th century. At Fort Nisqually, which was originally a British outpost, Queen Victoria's birthday will be celebrated with bagpipes, a musket volley, cannon fire, and more. Living historians will re-enact the past, complete with fashion from the 1850s, while guests enjoy historical performances and games of croquet. This will be a fun way to get the kids out of the house to absorb a little culture and history at the same time.
Learn more about Queen Victoria's Birthday celebration and other upcoming events at the Fort Nisqually Living History Museum by clicking here.
---
Thinking of Moving to Pierce County?
If you are like most people, you want to live in a place where you can work, play, and lead a happy, healthy life. Unlike most regions, Western Washington offers you the ability to have it all!
Buying and selling real estate is a very serious endeavor, but it should still be an enjoyable and lucrative one. That experience is so much easier and stress-free when you have the help of people you trust on your side to handle all of the details, paperwork, and legal complications that can arise.
To be truly confident when buying a new home for you and your family, you should always rely on the guidance of a local expert that understands the area on a deeper level. That's where we come in.
RSVP Real Estate is a locally owned and sourced firm with an emphasis on family. Our team of elite local brokers knows the area like the back of their hands.