The Pierce County real estate region is nothing if not an active place to live. Every season there are new and thrilling ways to experience the local businesses, arts, and scenery that make Pierce County such a fantastic place to call home. Here are some of the best events planned for Pierce County property this Spring.
Music Flows Freely on Pierce County Real Estate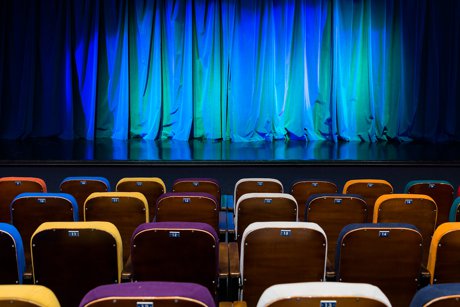 Catch Me If You Can The Musical
Location:Tacoma Musical Playhouse 7116 6th Ave, Tacoma, WA
Date: Friday, Apr. 6 - Sunday, Apr. 29, 2018
Time: Friday & Saturday evenings at 7:30 p.m.; Saturday and Sunday matinees at 2:00 p.m.
Everyone saw the smash-hit movie, starring Leonardo DiCaprio, Catch Me If You Can. Now, you can come experience Catch Me If You Can live, in the musical version! The musical, like the film is based on the incredible true story about not getting caught while chasing your dreams. This show has been nominated for a number of awards, including four Tony awards, including Best Musical. If you are looking for a good laugh and a fun night on the town on Pierce County real estate, this is a can't miss!
Curtsy to the Queen when on Pierce County Property
Queen Victoria's Birthday
Location: 5400 N Pearl St, Fort Nisqually Living History Museum, WA
Date: Saturday, May. 19, 2018
Time: 11:00 AM to 5:00 PM
Relive the festive 19th-century celebrations surrounding a high holiday on Pierce County real estate. At noon on Queen Victoria's birthday, bagpipes announce the start of the traditional tributes to the queen. The entire day will be filled with period events and activities that will have you feeling as though you have taken a step back in time. This will be a fun way to get the kids out of the house to absorb a little culture and history at the same time.
Cast Off of Pierce County Real Estate
Ling Cod Fishing Derby
Location: 5912 N Waterfront Dr., Point Defiance Marina, WA
Date: Saturday, May. 12, 2018
Time: 5:00 AM
What better way to kick off the summer season than a day out on the water? At the Ling Cod Fishing Derby, lucky anglers from Pierce County property will have the chance to catch fish and win cash and prizes. What a great way to begin the bottom fishing season and have an opportunity to collect a good payday. All fish and wildlife rules apply. Only legal fish will qualify.
Thinking Of Moving To The Pierce County?
If you are like most people, you want to live in a place where you can work, play, and lead a happy, healthy life. Unlike most regions, Western Washington offers you the ability to have it all!
Buying and selling real estate is a very serious endeavor, but it should still be an enjoyable and lucrative one. That experience is so much easier and stress-free when you have the help of people you trust on your side to handle all of the details, paperwork, and legal complications that can arise.
To be truly confident when buying a new home for you and your family, you should always rely on the guidance of a local expert that understands the area on a deeper level. That's where we come in.
RSVP Real Estate is a locally owned and sourced firm with an emphasis on family. Our team of elite local brokers knows the area like the back of their hands.
Find Your Dream Home In Pierce Country