Buy the Right Home with RSVP
Strengthen Your Offer with the Power of Cash
Cash buyers seem to be everywhere in the market these days. Competing against an all-cash offer is daunting for many buyers, especially those purchasing their first home. What if you could finally get the home you want by leveling the playing field? Even without a huge savings account, having RSVP Real Estate ERA Powered in your corner means YOU can now be the one with a cash offer!*
What Are the Benefits?
Cash offers are 4x more likely to win in a multiple offer situation
Cash offers often provide more leverage on price when negotiating an offer
Cash offers can close faster, allowing you to move into your new home sooner
Ready to learn more about how to become an all-cash buyer?
---
Work with the Best, Pick from the Best
As the saying goes, "information is power," and with RSVP Real Estate ERA Powered's tools and resources, our buyers have access to the best information possible. RSVP brokers can give you the upper hand in buying a home by helping you stay ahead of the curve with daily updates and analysis on the current market.
Get New Listing Alerts in Your Inbox
Don't do all the searching on your own. Let the listings come to you! With RSVP Real Estate ERA Powered, buyers can search for listings that match their criteria and have these properties delivered directly to their inbox. Be one of the first to see and act on new listings before others do! Emails can be customized based on the number of bedrooms and bathrooms, price range, location, property type, and more.
To sign up for personalized email listings, start your first search and create a free account by clicking the button below. There's no limit to what criteria you can choose or how many searches you can save! If you need help with setting up your custom searches, feel free to , and we'll follow up with you to gather more information.
---
Let Us Help You Find "The One"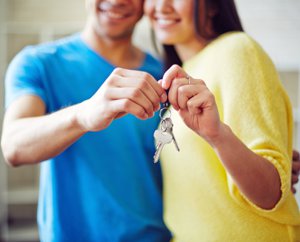 At RSVP Real Estate ERA Powered, our brokers don't believe in selling their clients a house, but rather guiding them on their home-buying journey. We favor a relaxed, low-pressure approach, where we work with buyers to help determine their needs. RSVP brokers offer advice from start to finish, and tour properties with clients until they find the one to call "home." At times, we'll even discourage them from buying a place that sends red flags, or simply isn't the right fit!
What Sets Us Apart from the Rest?
RSVP Real Estate ERA Powered supports professional brokers with excellent training in all aspects of a real estate transaction, from making a competitive offer to negotiating and closing a sale.
Our brokers will be your experts in representing you and guarding your interests, making sure you get the right home at the right price.
We'll provide you information on critical aspects of a property that may negatively affect its long-term value, and won't rush you in finding a new home.
RSVP Real Estate ERA Powered and its brokers uphold high-quality standards and don't cut corners when it comes to paperwork and inspections, ensuring that your purchase is as smooth and stress-free as possible.
Are you ready to start finding your new home? Contact us today.
*Subject to lending approval