Live An Exciting Lifestyle In Seattle Homes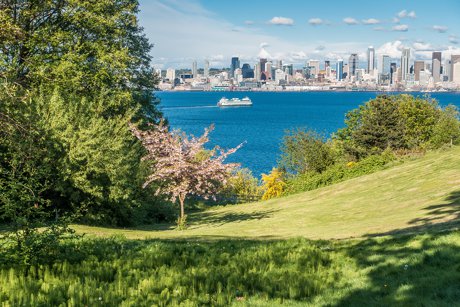 Seattle, Washington is the pinnacle of the modern day urban jungle - a unique combination of earthy and chic to create one beautiful city. Residents of Seattle homes enjoy the culture of acceptance of the unexpected and an exciting atmosphere that inspires the ideas that Seattle is known for. Seattle real estate is coveted because of how many people want access to living and thriving in this wonderful city.
Right next to the iconic space needle, you will see the Chihuly Garden and Glass, which features incredible works of art by Dale Chihuly, who mastered glass blowing into a fine art, creating hundreds of gorgeous and vibrant glass pieces. These pieces are incorporated into an outdoor garden that has many beautiful flowers and trees complimentary to the art. For more information, click here
Seattle Real Estate Will Have You Over The Moon
Another place that Seattle home owners love to go see is The Museum of Flight. This museum has the largest collection of air and space artifacts in the world. There are over 175 air and space craft on display, plus thousands of photographs, relics, exhibits, and interactive experiences - plus a library that culminates the immense center of learning. The museum's goal is to really bring the journey of mankind to the sky into a whole new light for those that visit. To learn more, click here.