Meet Mira Pawluskiewicz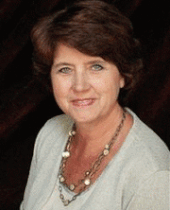 Real estate is such a substantial investment that most people prefer working with someone they can trust. Whether you are newlyweds, empty-nesters, families, investors, first-time home buyers, vacation home or trade-up buyers you can count on my knowledge, experience and expertise. Since 1992 I have been actively involved in real estate transactions in all of State of Washington. Most of my clients come from the Polish Community and serving their needs takes me not only to different communities in the metropolitan Seattle area but also to different parts of the state. I always truly appreciated this type of opportunity to gain so much experience and be able to help.
Therefore, I would like to offer my selling and buying services. You can count on my professional, competent and reliable approach.
P.S. I speak perfect Polish and some Russian too.